Cordgienic Antibacterial Cord
Cordgienic – the cleaner cord pull solution
Cordgienic offers a hygienic, anti-bacterial alternative to traditional nylon pull cords that represents a major step forward in infection control.
Cordgienic is plastic coated making it easy to clean and less prone to breakage. What's more, the plastic coating itself offers inherent anti-bacterial properties to further reduce infection risks.
Cordgienic costs around the same as traditional nylon cord, yet it continues to protect patients and prevent infections month after month, without the regular replacement required for contaminated nylon cords.
Cordgienic is available in white for lights or orange for emergency calls, in a range of lengths to suit your needs.
| | Cordgienic | Nylon cord |
| --- | --- | --- |
| Absorption | Will not absorb fluids | Absorbs fluids |
| Bacterial resistance | Built in anti-bacterial properties | No anti-bacterial properties |
| Ease of cleaning | Can be easily cleaned | Hard to clean |
| Longevity | Does not need replacing | Needs regular replacement |
| Durability | Resists breakage in normal use | Breaks easily in normal use |
| Cost | Comparable with nylon cord | Rises with each replacement |
PRICE AVAILABLE ON REQUEST - sales@sleeveit.co.uk
Choose Diameter
Choose Colour
Choose Length
Related Sleeve It Products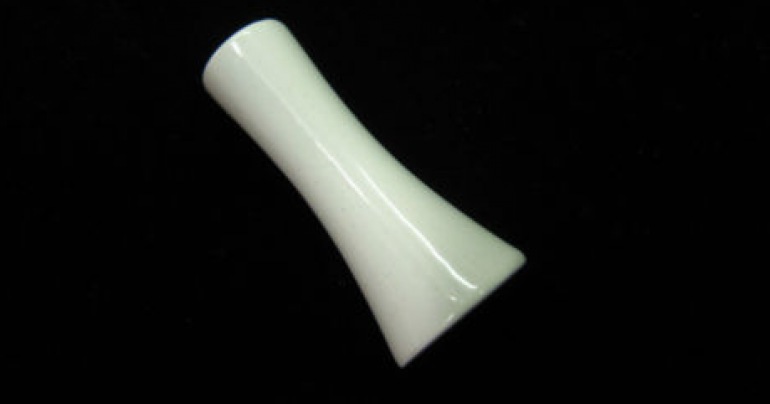 White Trumpet Cord Pulls Length - 4 cm Width at widest point - 17 mm Diameter of hole at top - 3 mm approximately PRICE AVAILABLE ON REQUEST
Products
Sleeve It Newsletter
If you would like to receive regular information via email from Sleeve It then please input your contact details below.